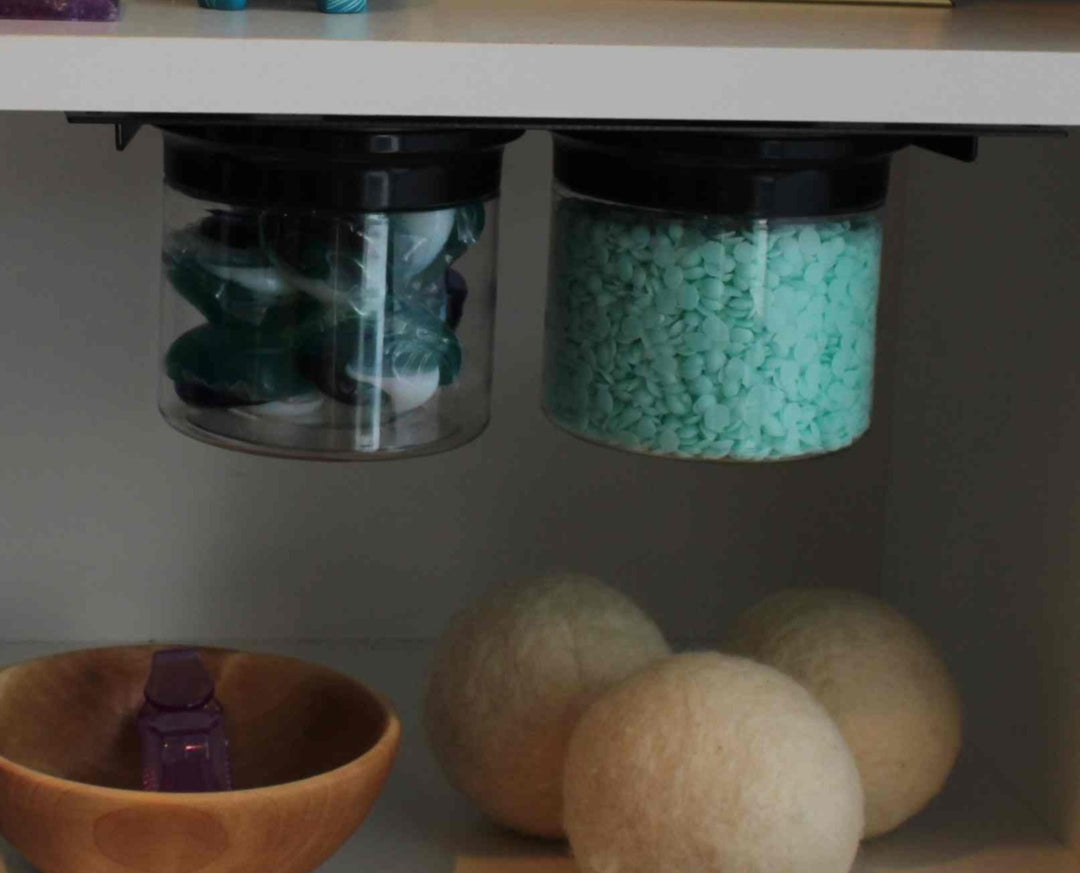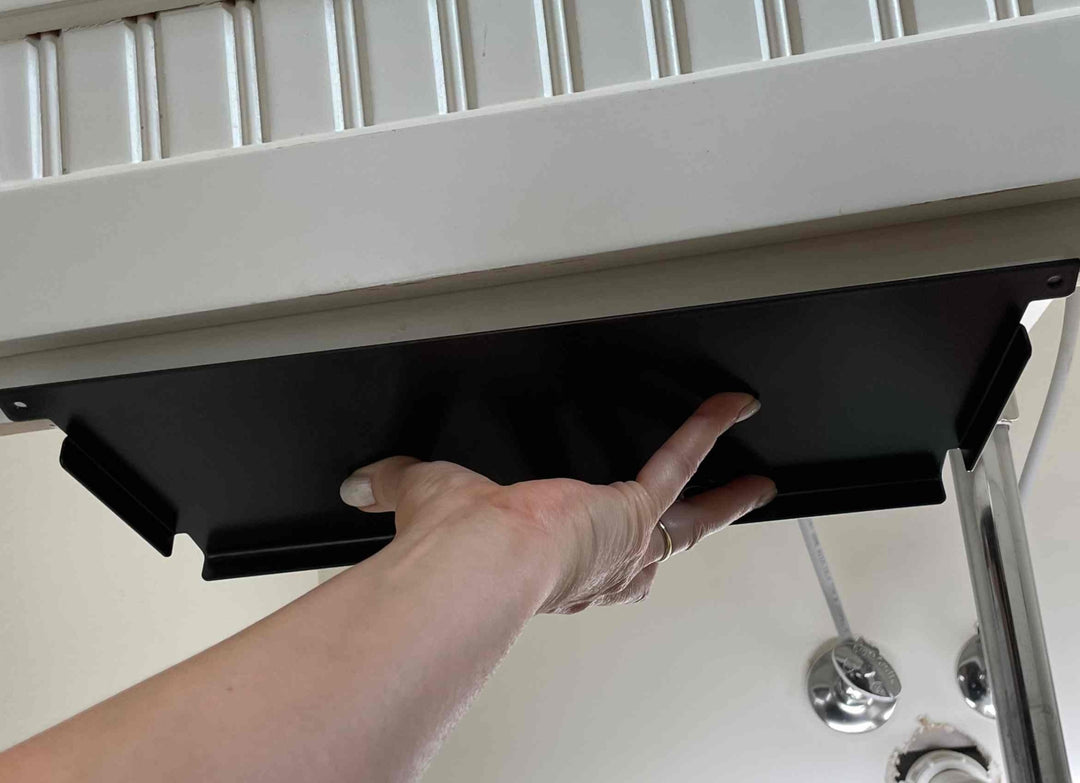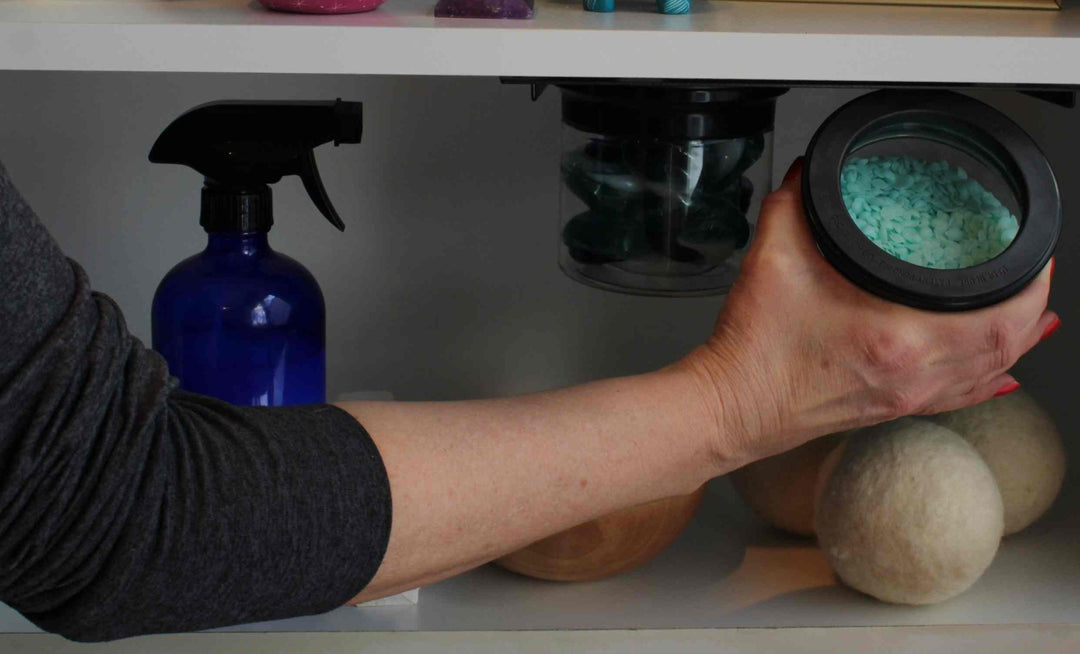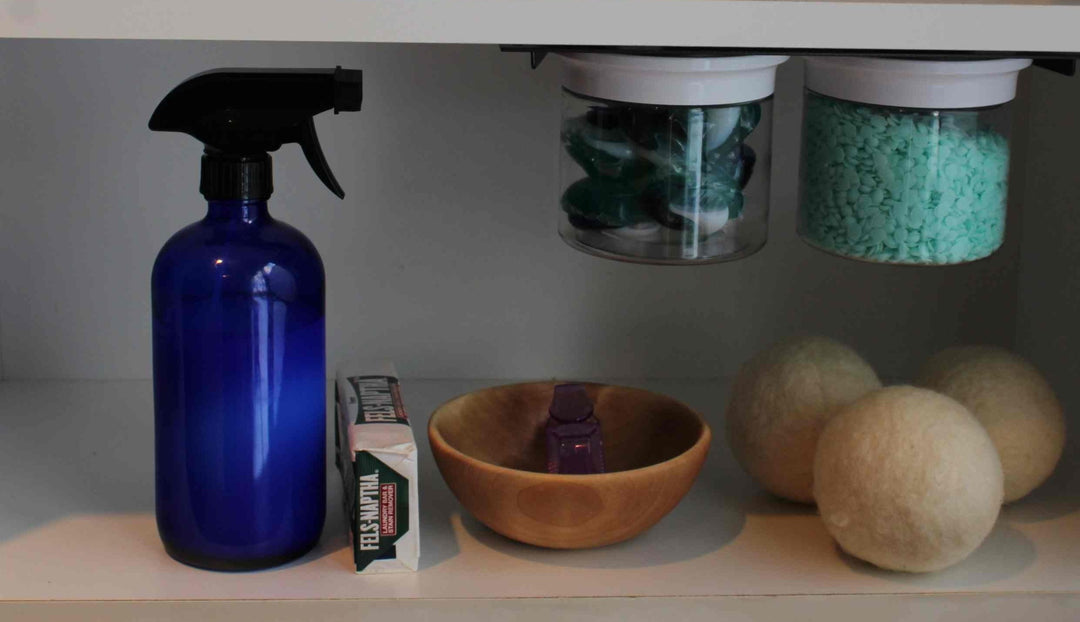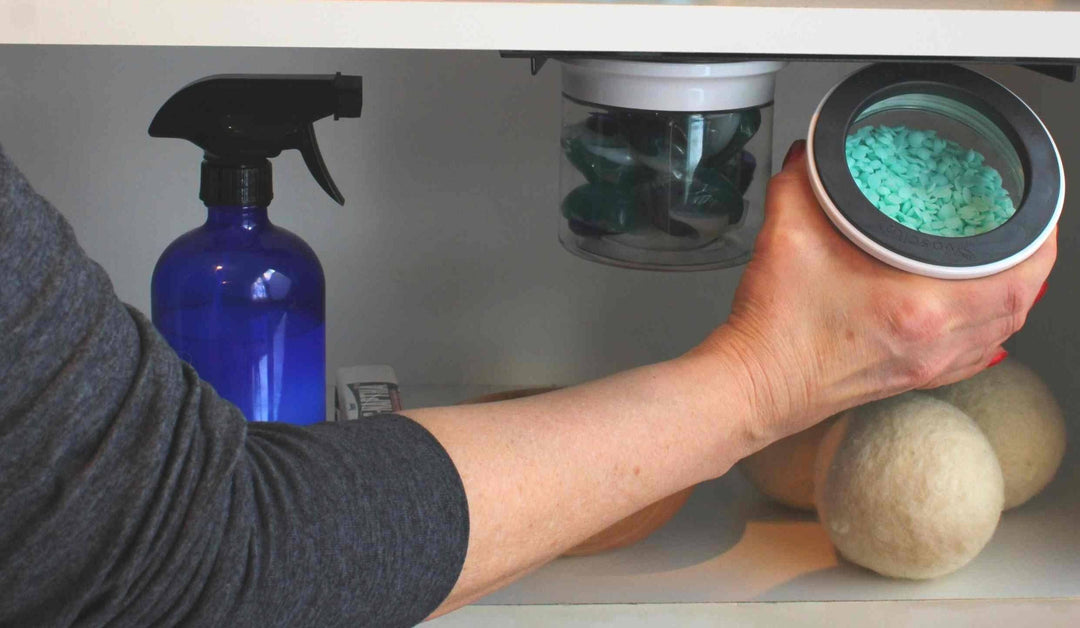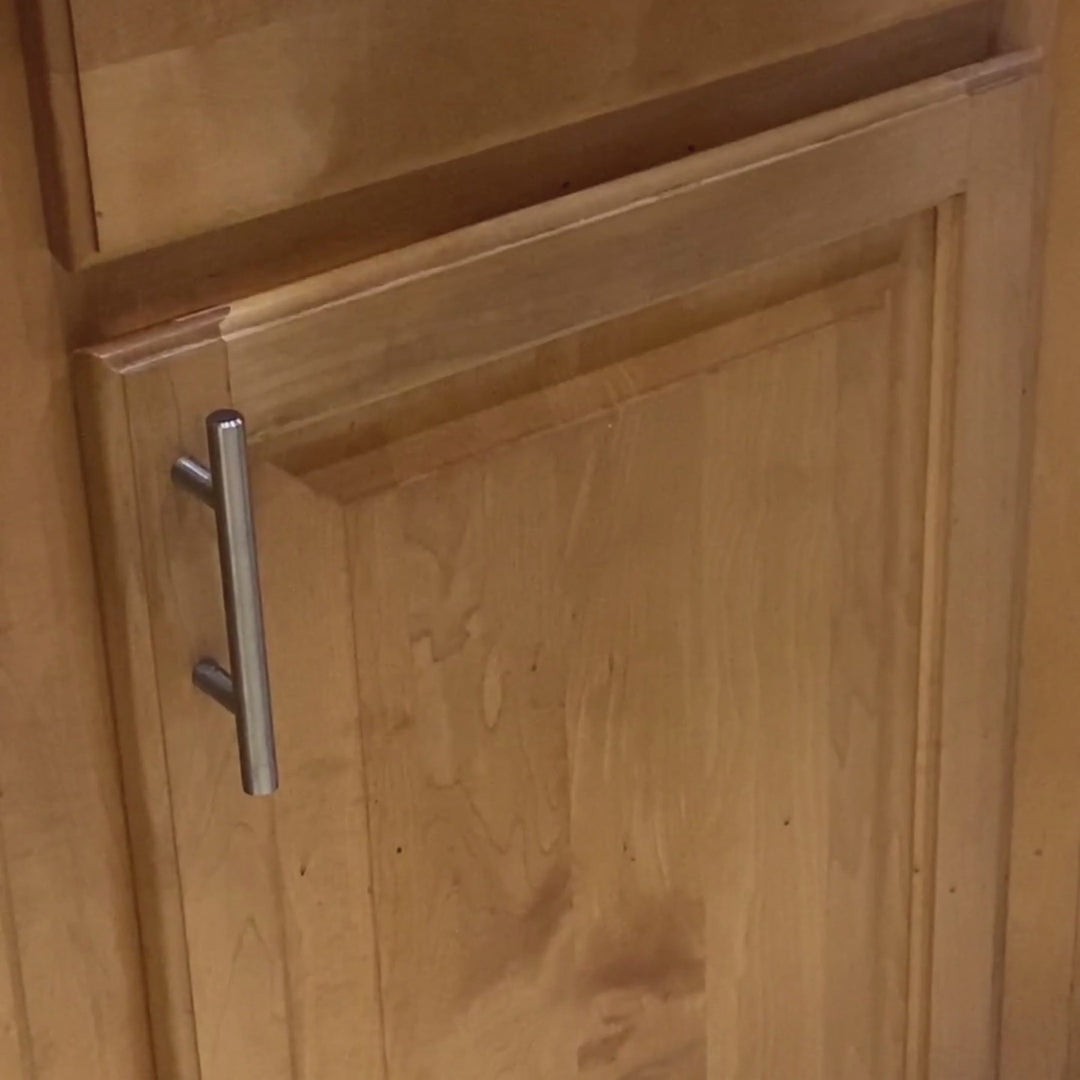 Laundry Under Sink Organizer
Store what you need - Right where you want it!
Regular price
$43.95
/
Free Domestic Shipping
---
Low stock - 5 items left

Inventory on the way


Our Laundry Cabinet Organizer let you stash your laundry soap, scent beads, collar stays, dryer sheets, or most anything else you can think of - sealed up air tight and right where you want it, without taking any space on the counter!!
No more unscrewing and screwing lids or zipping of bags and being unsure if they are really sealed tight. Our jars take less than a second to open and close- just grab it and slide, like magic, they automatically seal every time - 10X faster than ordinary screw on lids!
Remarkably different, our Laundry Cabinet Organizers actually maximize the storage space of your bathroom shelves. Just like there are two sides to a coin, shelves also have two sides, and now you can use both.
The 3 jar Unit measures 14 1/2" wide and the 2 Jar Unit measures 10 1/2" wide
Both are 4 1/2" deep
The height will vary, depending on which size jar you choose, with the 4oz jar measuring just 2" tall up to the 16oz jar at 3 ¾" tall. 
Everything you need to install and use these life-changing storage solutions come ready to go, with super simple instructions. No need to run to the store for those last-minute tools or pieces.

The Under Sink Storage System comes with 1 Powder Coated Steel shelf plate, 1 drill bit, 1 phillips head screwdriver bit, screws to mount, BPA Free, crystal clear plastic jars, and our Patented Vascito rim assembly
Quality You Can Trust, Service You'll Love

We get it - you work hard for your money, and so do we! That's why we've poured our heart and soul into designs that can weather any storm and stand the test of time. Your satisfaction? It's not just a goal; it's our guiding star. We're committed to going the extra mile to keep your trust intact.

Crafted in Michigan, Proudly American

Our products are born in the heart of Michigan, soaked in that good ol' American spirit. They're not just made; they're meticulously crafted. Each piece gets a thorough once-over before it sets out on its journey to your doorstep.

Got Questions? We've Got Answers!

Have a question or a concern about your purchase? We're all ears! Our dedicated support team is here, ready to pull out all the stops to make things right, no matter what it takes.

We Stand By Our Products and You

We don't just stand by our products; we stand by you, our valued customers. We're not just in the business of making things; we're in the business of making a difference in your life. Your satisfaction is our priority, and we promise to keep putting you first.


Ensuring the Longevity of Your Vascito Products

Our commitment extends beyond your initial purchase – we want your Vascito products to endure and maintain their splendor for years. Unlike disposable items, these are investments deserving of care and attention, and we're here to assist you in this endeavor.

Simplicity in Cleaning

Maintaining your Vascito jars and rims is straightforward. Each component is thoughtfully designed for easy disassembly, simplifying the cleaning process.

Dishwasher Compatibility

Good news: these products are dishwasher-safe. To preserve their pristine condition, simply place them on the top shelf and select the Low heat setting.

A Special Note: Personalized Jars

Please take note that if your jar boasts personalized vinyl lettering or labels, it's best to opt for hand washing. This ensures the longevity of these customized elements.


Seamless Installation, No Handyman Required

When your Vascito products arrive, you can breathe easy knowing that the installation process is a breeze, accessible to anyone. You can put these efficient storage solutions to work without waiting around for a handyman.

UNDERSINK
For Under Sink Mounting
Place the Under Sink Organizer in the cabinet and approximate the location.
With the unit in the cabinet, use a pencil to lightly trace the outline of the 2 holes on the frame of the cabinet. Gently set the unit down.
Using the supplied drill bit - Pre-drill the 2 holes in the face frame of the cabinet, being careful to drill the hole straight and in the center of the cabinet frame.
Place the unit back in the cabinet and install the screws using the supplied Phillips head screwdriver bit
Enjoy!