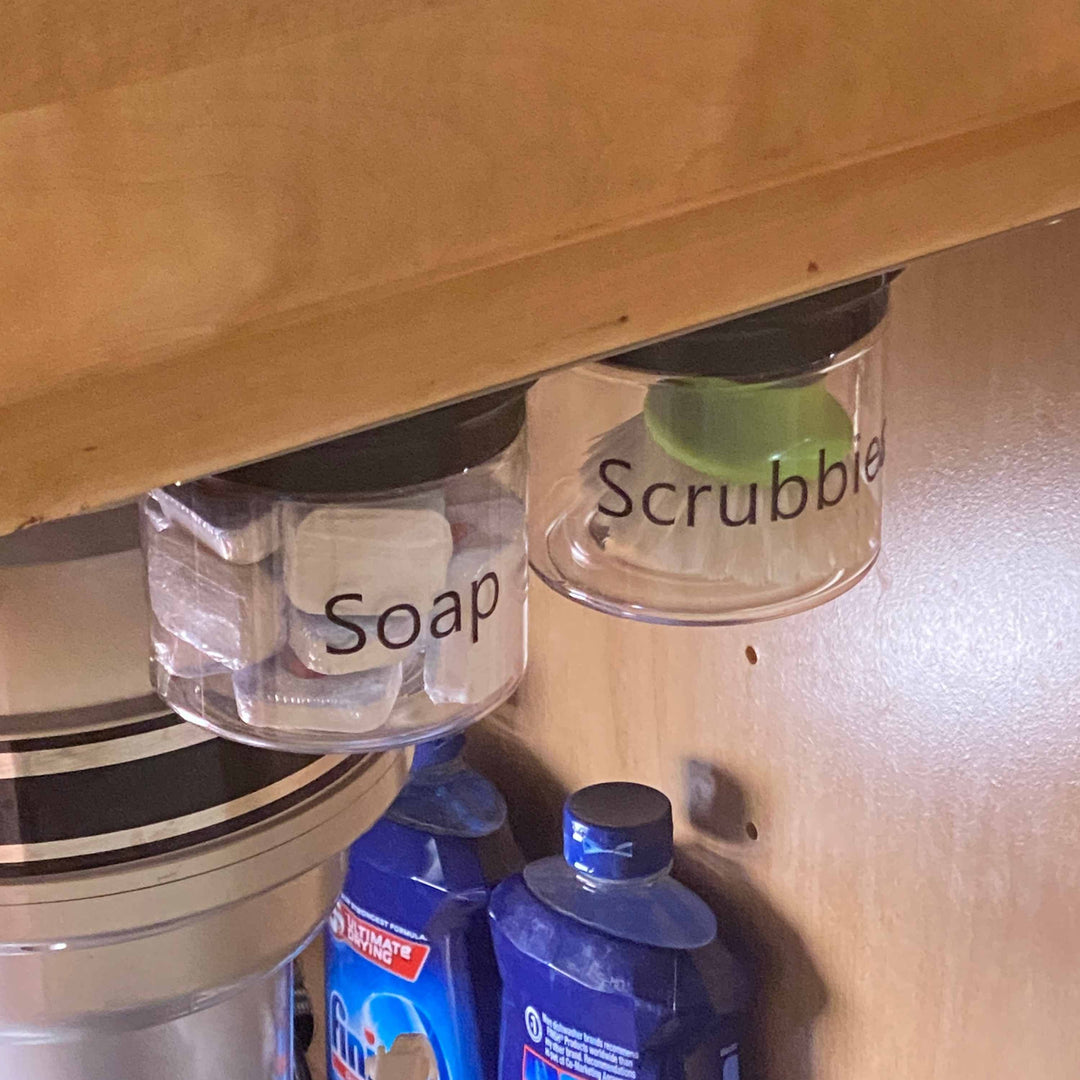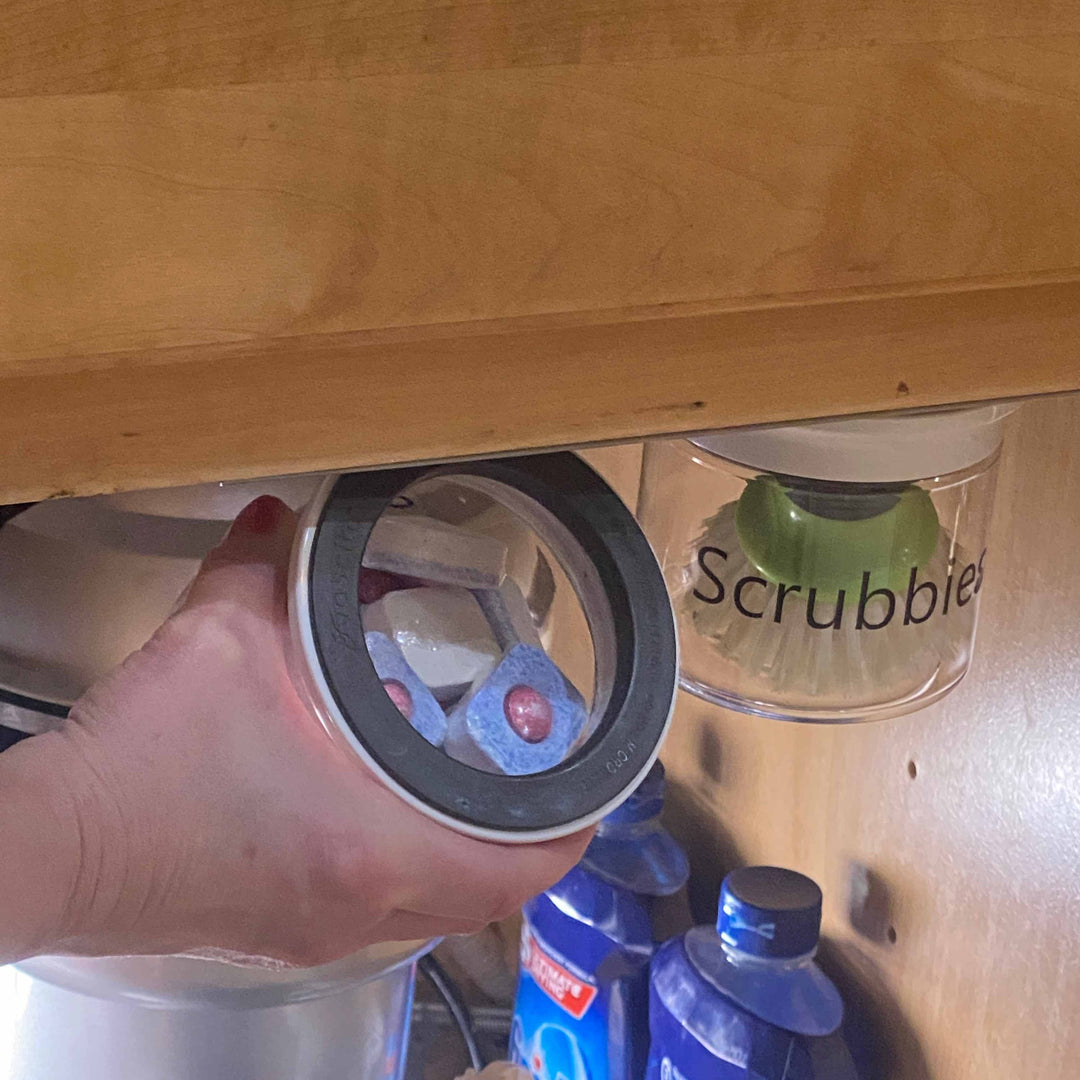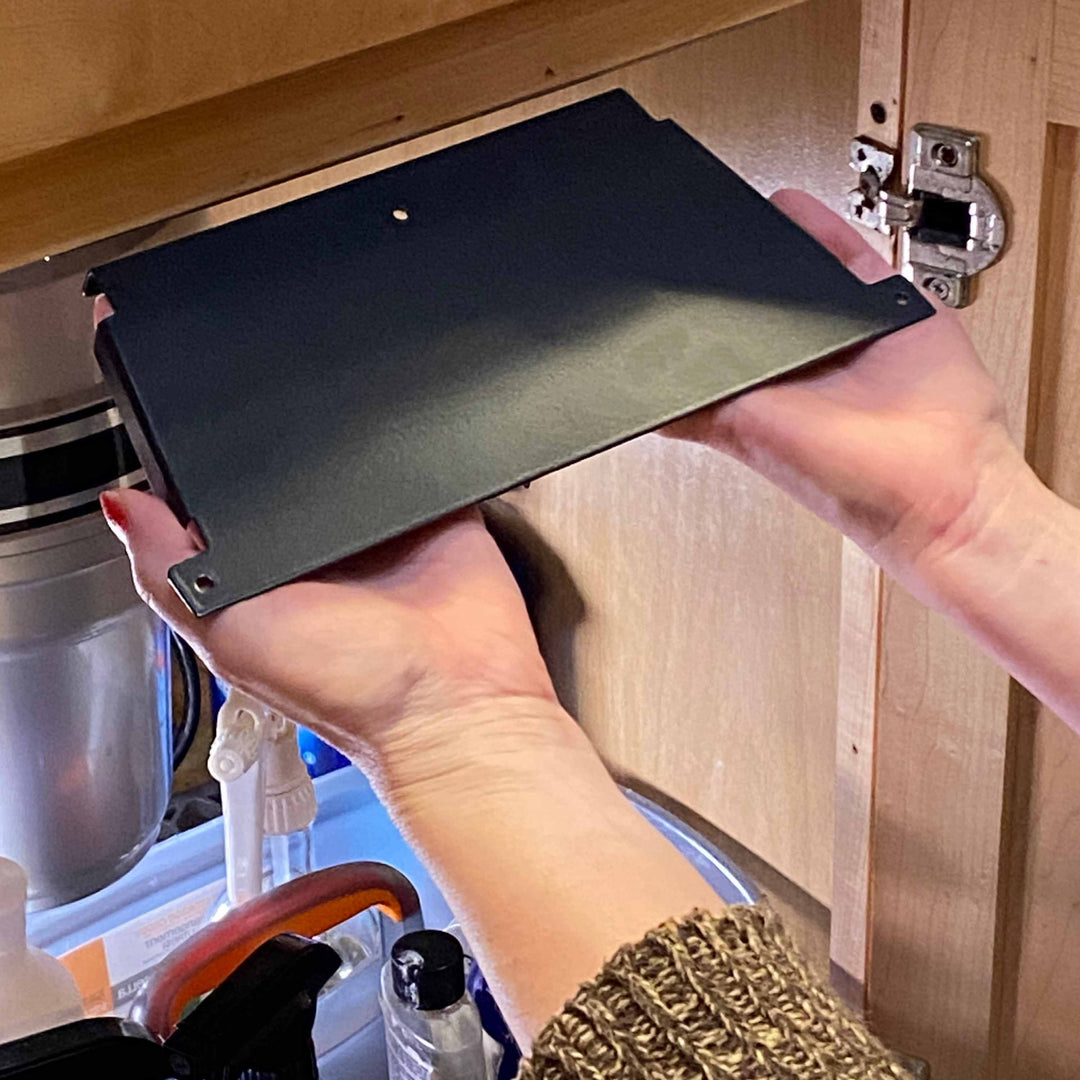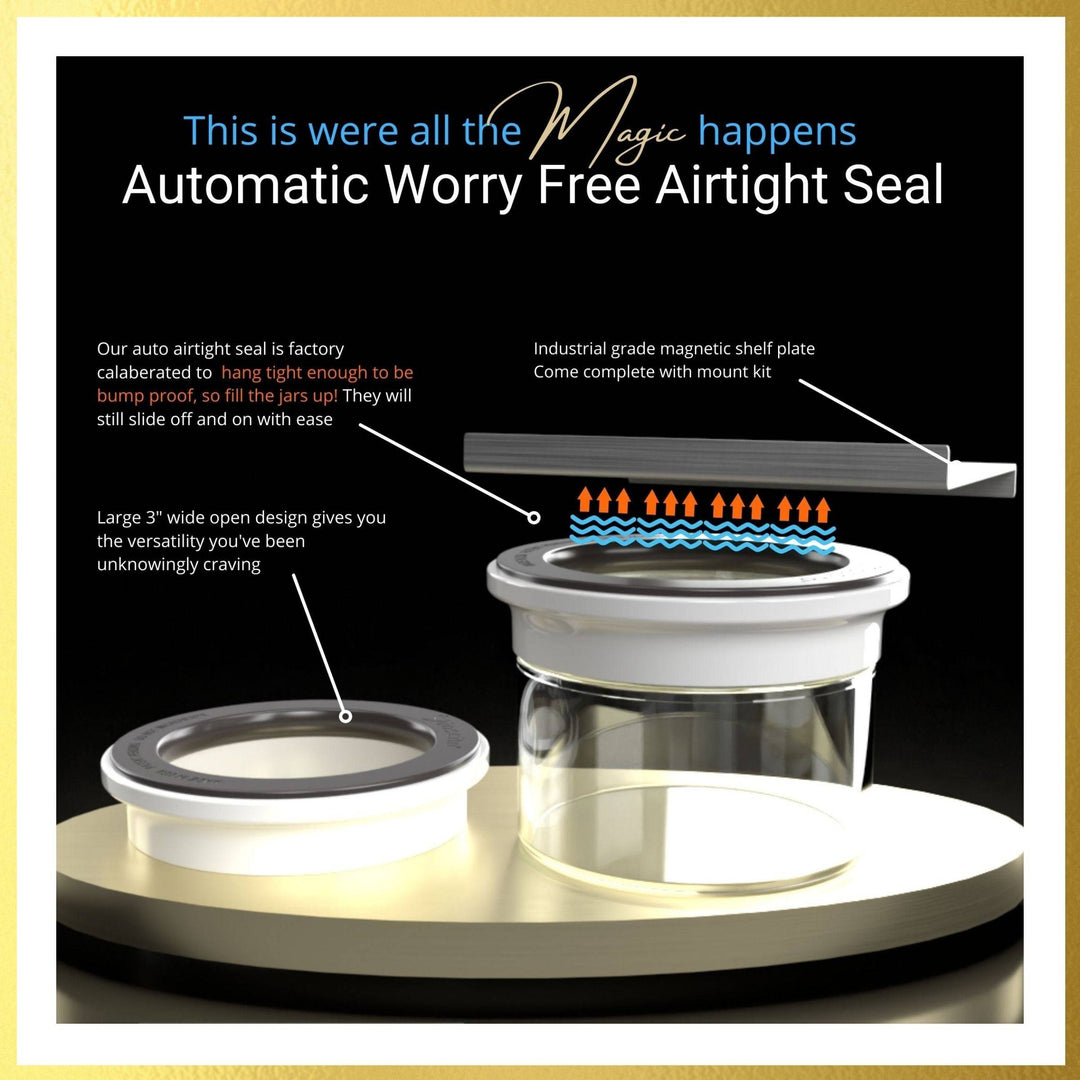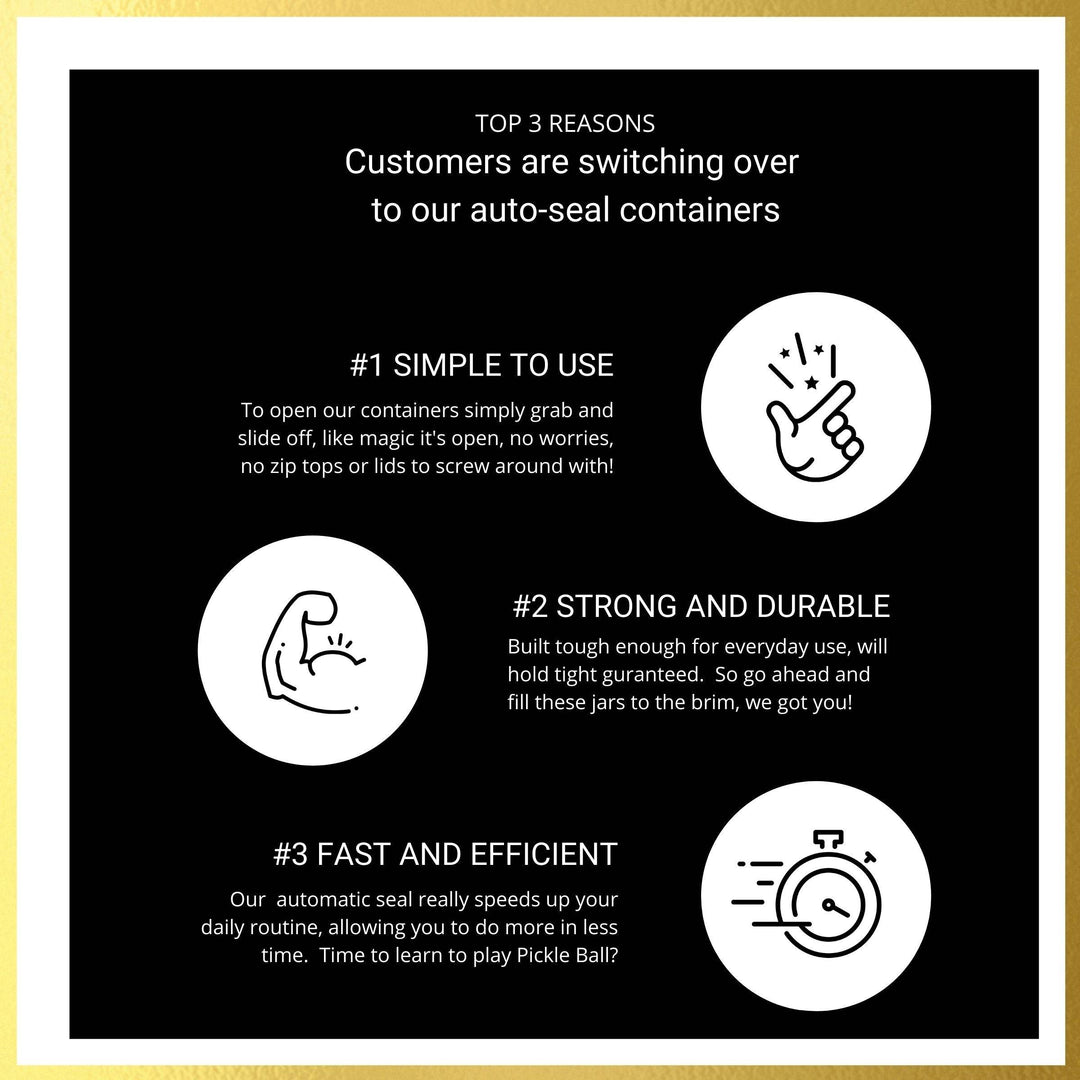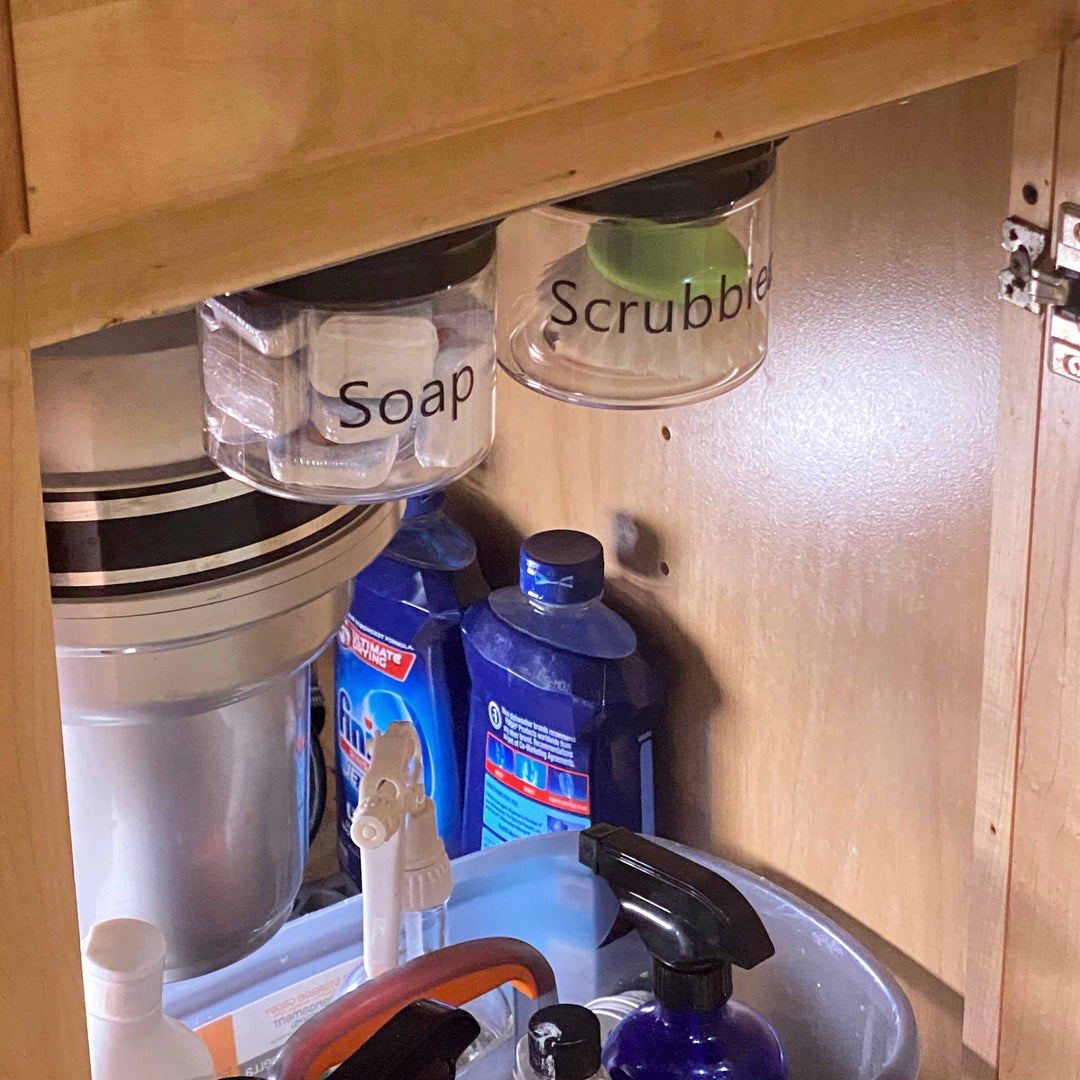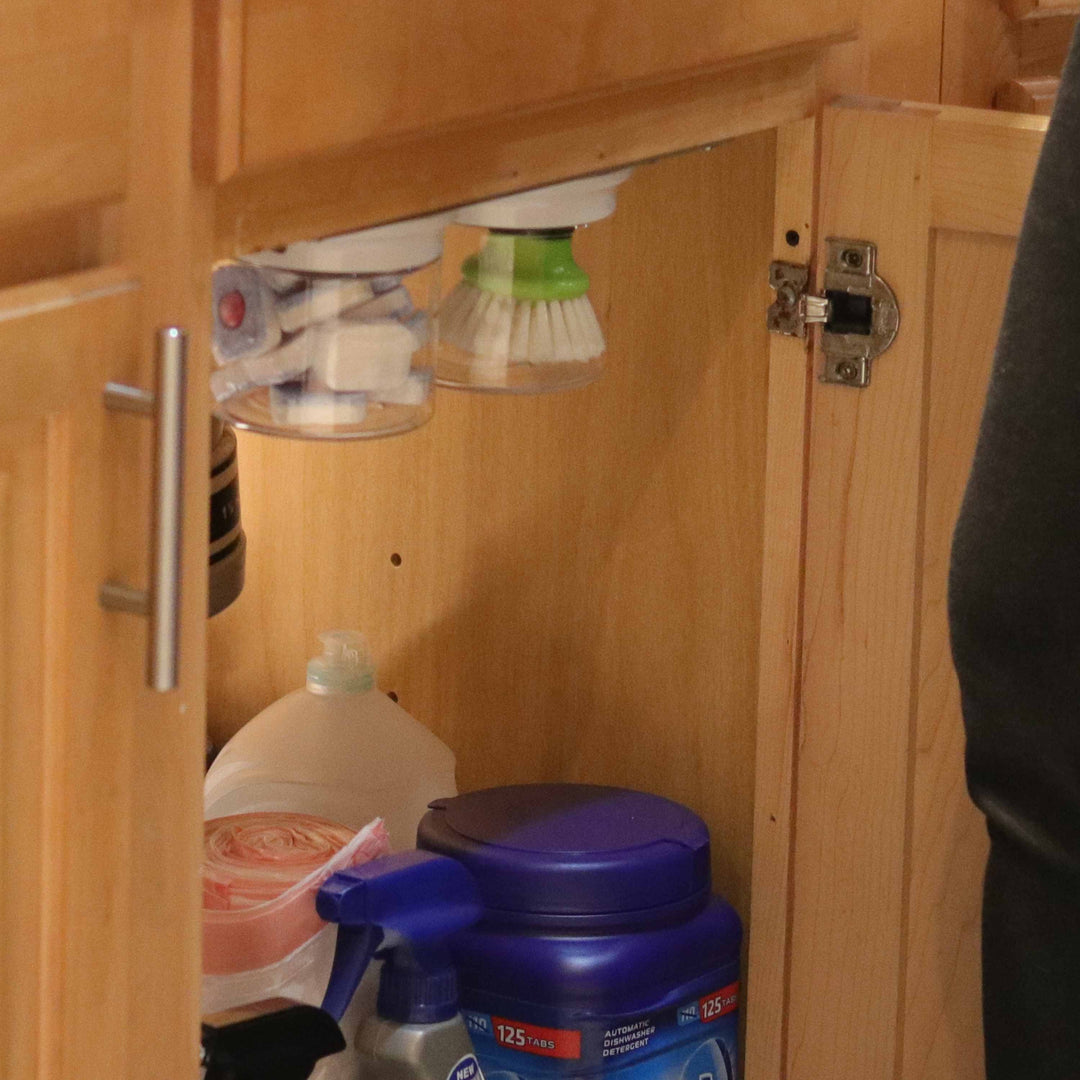 Kitchen Under Sink Organizer with Space Saving Airtight Storage Jars
Regular price
$43.95
/
Free Domestic Shipping
---
Low stock - 5 items left

Inventory on the way


The kitchen is the heart of the home, which is why it is so important to make sure it is comfortable and stress-free. These versatile, airtight jars create amazing functionality while adding elegance with kitchen under cabinet shelf organizers. 
You can now reach the things you need, without creating more clutter on your countertops. Whether you want to elevate your spices up and under the cupboards, or prefer to keep your sponges and soaps stashed away beneath the sink, these kitchen under sink organizers are easy to install in numerous spots. 
There is also an added sense of peace knowing this one-of-a-kind storage solution won't make your life more difficult. Each jar has a magnetized rim that easily slides in and out of place; removing the need for pesky lids!
No more knocking around bags that spill your coffee all over the counter. Toss those scrubbers and dish pods out of sight and under your sink until you actually need them with this kitchen organizer. These space saving, airtight storage jars are a total game-changer when it comes to your kitchen storage needs!
Key Benefits:
Save countertop space for small appliances and food prep.

Hide those sponges away until you're ready to use them.

Easily attaches under cabinet shelves, as well as beneath sinks.

Enhances your kitchen's aesthetic with eco-friendly storage. (Custom vinyl labels included with purchase.)

Quickly find what you need thanks to these clear, convenient containers!

The 3 jar Unit measures 14 1/2" wide and the 2 Jar Unit measures 10 1/2" wide
Both are 4 1/2" deep
The height will vary, depending on which size jar you choose, with the 4oz jar measuring just 2" tall up to the 16oz jar at 3 ¾" tall. 
Everything you need to install and use these life-changing storage solutions come ready to go, with super simple instructions. No need to run to the store for those last-minute tools or pieces.
The Stash Jar Storage System comes with 1, 2 or 3 Powder Coated steel shelf plate, 3M Low Profile Dual Lock tape (applied to each shelf plate), BPA Free crystal clear plastic jars, and our Patented Vascito rim assemblies
Quality You Can Trust, Service You'll Love

We get it - you work hard for your money, and so do we! That's why we've poured our heart and soul into designs that can weather any storm and stand the test of time. Your satisfaction? It's not just a goal; it's our guiding star. We're committed to going the extra mile to keep your trust intact.

Crafted in Michigan, Proudly American

Our products are born in the heart of Michigan, soaked in that good ol' American spirit. They're not just made; they're meticulously crafted. Each piece gets a thorough once-over before it sets out on its journey to your doorstep.

Got Questions? We've Got Answers!

Have a question or a concern about your purchase? We're all ears! Our dedicated support team is here, ready to pull out all the stops to make things right, no matter what it takes.

We Stand By Our Products and You

We don't just stand by our products; we stand by you, our valued customers. We're not just in the business of making things; we're in the business of making a difference in your life. Your satisfaction is our priority, and we promise to keep putting you first.

Ensuring the Longevity of Your Vascito Products

Our commitment extends beyond your initial purchase – we want your Vascito products to endure and maintain their splendor for years. Unlike disposable items, these are investments deserving of care and attention, and we're here to assist you in this endeavor.

Simplicity in Cleaning

Maintaining your Vascito jars and rims is straightforward. Each component is thoughtfully designed for easy disassembly, simplifying the cleaning process.

Dishwasher Compatibility

Good news: these products are dishwasher-safe. To preserve their pristine condition, simply place them on the top shelf and select the Low heat setting.

A Special Note: Personalized Jars

Please take note that if your jar boasts personalized vinyl lettering or labels, it's best to opt for hand washing. This ensures the longevity of these customized elements.


Seamless Installation, No Handyman Required

When your Vascito products arrive, you can breathe easy knowing that the installation process is a breeze, accessible to anyone. You can put these efficient storage solutions to work without waiting around for a handyman.
For Under Sink Mounting
Place the Under Sink Organizer in the cabinet and approximate the location.
With the unit in the cabinet, use a pencil to lightly trace the outline of the 2 holes on the frame of the cabinet. Gently set the unit down.
Using the supplied drill bit - Pre-drill the 2 holes in the face frame of the cabinet, being careful to drill the hole straight and in the center of the cabinet frame.
Place the unit back in the cabinet and install the screws using the supplied Phillips head screwdriver bit
Enjoy!